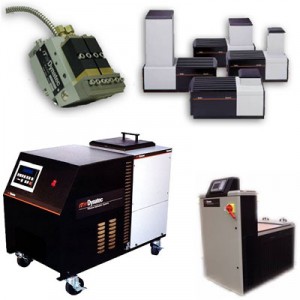 USA based ITW Dynatec is a world class manufacturer of hot and cold adhesive applicators.
Universal Adhesive Systems is the EXCLUSIVE UK distributors for ITW Dynatec equipment This means:
One point of contact in the UK for advice, service, spares and sales of all ITW Dynatec equipment.
As ITW Dynatec manufacture both hot and cold glue application systems, all your requirements can be met by just one supplier.
There are special teams within our organisation dedicated to the converting (coating and laminating) and packaging markets with considerable experience in these fields of adhesive application.
In our test centre in Daventry, we have installed a coating machine capable of coating material up to 350mm in width as well as numerous application heads enabling us to carry out on site trials for existing and new customers – giving you the opportunity to try before you buy.
With over 25 years of innovation and technical experience in adhesive application systems, Universal is a class leader in:
Coating, Laminating and Turnkey solutions – with guaranteed results
With full laboratory testing facilities.
Samples produced and tested prior to production. Our own machines offer simulation conditions.
Close liaison with your own engineering staff.
Tailor made machines can run at speeds from 5 to 300 m/min. ( Others on request)
Sheet fed systems also available.
Label coating stations in widths from 150 to 500 mm. (Others on request)
Full service from design, trial to installation.
Specialised design capabilities for all production problems.
Greater production and efficiency guaranteed.
Savings on energy, pollution and waste guaranteed.
High quality training for your operators.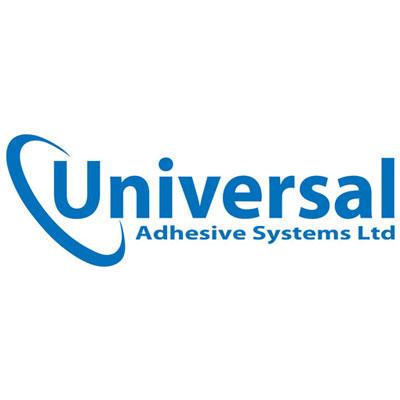 Universal Adhesive Systems web site – http://www.universal-adhesives.co.uk/