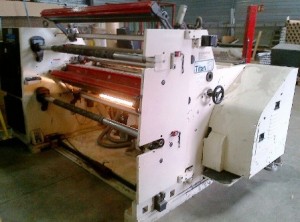 This Titan SR6 Slitter Rewinder is a 1800mm wide variant of this exceedingly popular machine. This machine is available for demonstration and inspection at our facility in Ipswich.
This slitter can be supplied with the existing 590 drives and digital PC controls, or can be upgraded with a new 2014 control system including one 15″ touchscreen control on the rewind and two 7″ touchscreen controls either side of the unwind.
Also supplied is a roll unload trolley.