Universal Converting Equipment customers ACL Films Pty Ltd are celebrating the launch of a new website. Based in the state of Victoria, Australia, and operating worldwide, ACL Films are a family owned and managed business. The company offers specialist slitting, die cutting and sheeting services in addition to supplying a wide range of films.
In 2015 ACL Films upgraded their capabilities by investing in a Universal X6vt Slitter Rewinder and a Universal CCA Automatic Core Cutter. The machine is proudly displayed on several pages of the new website.
ACL offer contract slitting to many different industries, giving them a deep level of slitting expertise. The company slits a broad range of quantities and materials, so being able to set up a variety of slitting jobs in a minimal amount of time, and reducing waste meant the Universal X6 was the perfect machine for their expanding customer base.
The new website highlights ACL's dedication to fast production turnaround, without compromising on quality or customer service. The Universal X6 is one of the fastest slitters on the market today, not just in 'metres per minute' speed, but also in terms of incredibly fast job setup. Automatic knife setting, core loading (and positioning) are just some of the automation features that make the X6 such a popular machine.
To find out more about ACL Films Pty Ltd visit https://www.aclfilms.com.au/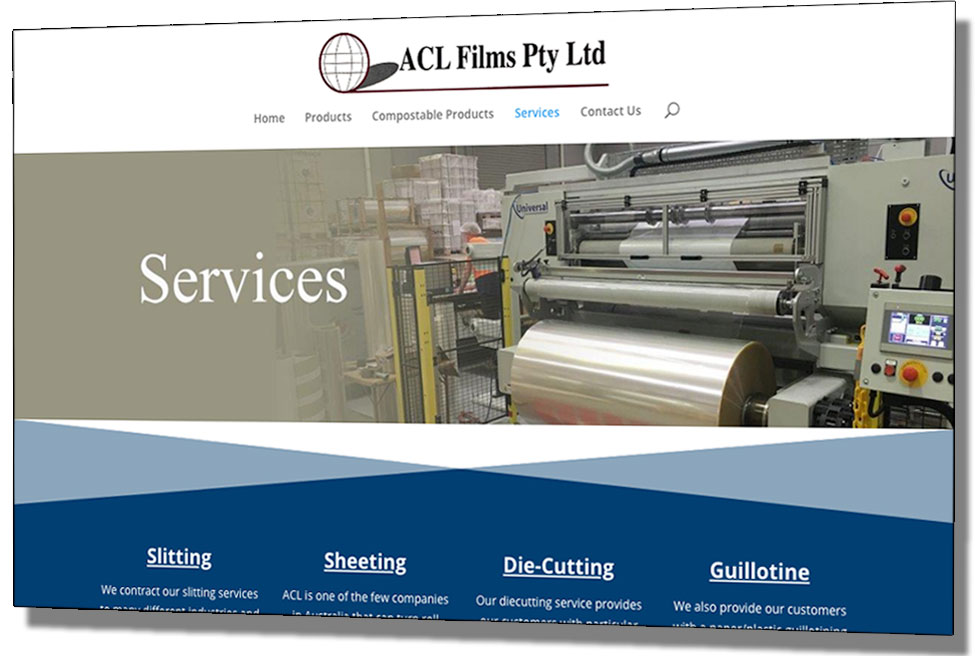 Last Updated on December 15, 2022