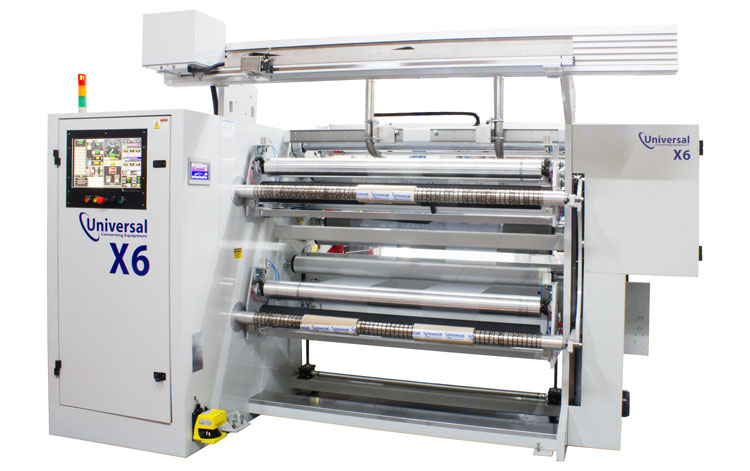 Universal Converting Equipment is a fast-growing supplier of slitting machines and other converting equipment. Established 20 years ago, Universal has expanded its sales in North America and has now secured a dedicated facility for a showroom and service centre. The centre will be the focus for servicing the market in both North and South America.
The new building is due for completion in March 2016 with plans to install a Universal X6 slitting machine and other equipment in June 2016.
Alan Jones, Managing Director added, "North and South America has become our second largest market outside of Europe. We have invested heavily in developing our X6 slitting machine to be highly productive and reliable with comprehensive diagnostic systems. However, we realise that our ability to provide ongoing support to our customers is vital to ensure that they achieve productivity benefits for years to come. We already offer FREE telephone and internet-based support to our customers to give confidence that we will provide support throughout the entire life of the machine. Having a local stock of spare parts will increase our ability to react quickly to customer needs.
Secondly, we will provide an easily accessible location for potential customers to view our range of equipment. The new facility is located in Florida within easy travel distance of both Tampa and Orlando airports with extensive national and international flights. In addition to our high productivity X6 slitting machine, we will also have a range of our other products on show."
MIke Wilkinson added, "I joined Universal almost two years ago. Having worked in senior positions for two of the major worldwide suppliers of slitting machines, I was excited by the potential of the equipment produced by Universal. Adding a demonstration facility in the USA will allow potential customers to truly understand the cost savings and productivity benefits that will result from the innovative technology developed by Universal. I have been tasked with expanding sales to major companies worldwide. This investment is another step in this expansion."
Universal Converting Equipment manufacture the X6 Slitter Rewinder. The X6 is designed to slit a wide range of flexible materials and has been particularly popular in the flexible packaging and converting industries. Features include automatic knife setting, automatic core positioning, closed loop tension control and comprehensive on-screen and remote diagnostics. The Universal X6 is simple to set up and operate. The automation features make changes between jobs very fast, typically less than two minutes, maximising machine uptime.
Universal also manufacture a range of salvage winders, core cutters, roll handling and hot melt adhesive coating equipment.
Last Updated on December 28, 2022