Universal Converting Equipment manufactures most of its mechanical components in its own machine shop. This ensures the continuity of supply of component parts and allows the rapid development of new designs.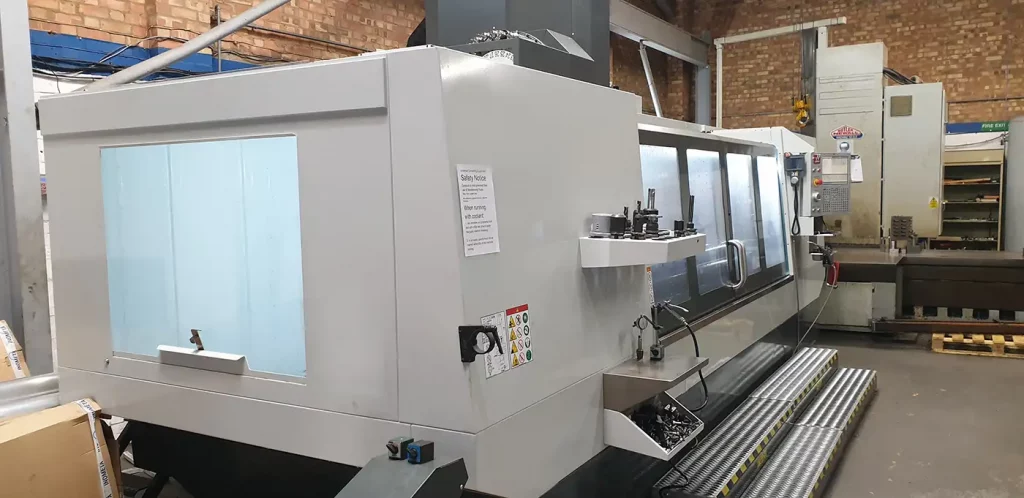 As the business has grown, there has been a need to expand the capacity and Universal has recently installed another large format CNC mill. This mill can machine large side frames for machines and multiple smaller components. It shares the same programming software as many of our other machine tools meaning that within a week of its arrival, it was in full production. It has the capability to run without supervision allowing products to be manufactured overnight.

Commenting on the investment, Dave Ward, Director of Universal Converting Equipment said "This is the latest investment in our state of the art machine shop. We were very pleased that we were able to bring the new mill into production without disrupting our existing production. Having control of our own component part manufacturing has helped us service our customers effectively at times of supply chain disruption. We have also expanded the size of the machine shop to allow further growth in the future.
Last Updated on December 28, 2022