Universal Converting Equipment are well known for their high performance X6 slitting machine. However, hot melt coating is an important sector of Universal's business and Universal are utilising their high-speed web handling technology from the X6 to expand the capability of its coating equipment.
The latest machines incorporate closed-loop unwind tension control, edge guiding for the two unwinds and the rewind, closed loop rewind tension control, gap winding capability, extensive recipe and diagnostic systems and a remote diagnostic system using an internet-based connection. The systems ensure consistent product quality when running at high speed. The comprehensive recipe system allows the customer to return to the same setting time and time again once the optimum setting have been found. Many years ago Universal introduced a motorised coating station so the die position is set using the touch screen operator interface with no manual adjustments required.
Commenting on the new coating machines, Alan Jones, Managing Director Universal Converting Equipment said: "We have focused on the coating technology to ensure that we can produce the exact product required by the customer. We have a range of non-contact and contact coating systems for continuous coating, stripe coating and patch coating with options for breathable coatings. By incorporating our winding technology into the coating machines, we are able to offer increased quality and output. Precise control of tension is essential for the production of high quality finished rolls. The remote diagnostic system allows us to see the complete operation of the machine in real time so we can provide rapid assistance to customers. We offer free telephone and internet support for the life of the machine to help our customers maintain their equipment."
Universal have recently supplied equipment to UK, USA, Germany and Australia, incorporating these systems to great success. The hot melt coating systems are available in widths from 250mm to 2500mm and speeds up to 300m/min.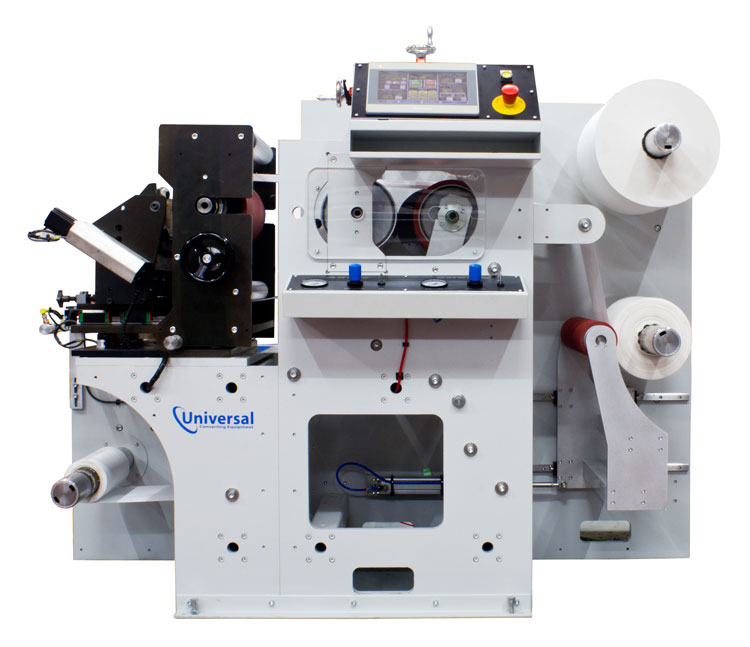 Last Updated on December 28, 2022