Differential Rewind Shafts are installed on almost all Universal Converting Equipment slitters. Differential Rewind Shafts are a reliable way of controlling tension across the entire web being slit.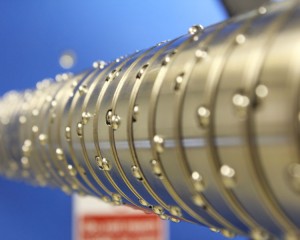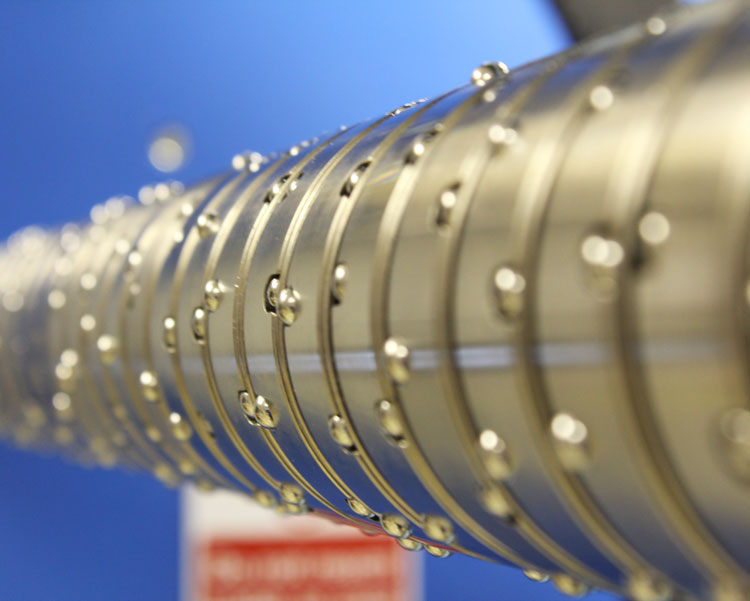 Differential Rewind Shafts – key benefits
Spacer-less set up
No slip between the core and the chuck preventing core dust generation
Precise control for tension sensitive materials
Chucks are available to suit a range of core sizes including 76mm and 152mm internal diameter (ID) cores with rapid changeover
Narrow width chucks are available down to 10mm wide
Our Differential Rewind Shafts
We have developed a full differential shaft system to overcome the problems on slitting machines associated with gauge variation across a web. The slitter rewind shaft is filled with a complete set of differential chucks so there is no need to position individual chucks each time the slit pattern changes.
The Universal differential chucks grip the inside of the core locking the chuck and core together.  Control of rewind torque is obtained by controlling the friction between the inside of the differential chuck and friction strips in the shaft it is running on. Not only does this provide precise control of tension regardless of slit width, it also ensures core dust is not generated as there is no slip between the core and the chucks on the slitter.  The design of the chucks enables easy loading of the cores and offloading of the reels, whilst locking the core into position to prevent sideways movement during winding
Differential Rewind Shafts are fitted on most new slitting rewinders supplied by Universal Converting Equipment and can also be retrofitted onto a wide range of slitting machines.
We have standard differential friction shaft systems that can be retro-fitted onto a range of machines including Titan, Atlas, Dusenbery, Elite, Cameron and Ashe slitter rewinders. When combined with a Converter Guide 4 Digital web guiding system, Computacore™ core alignment system, and Computaslit automatic knife positioning, a slitting machine changeover which may have taken one hour can be completed in less than five minutes.