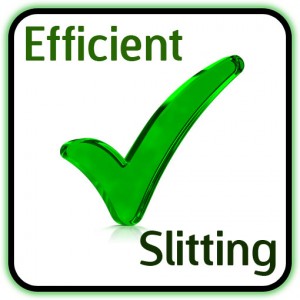 Industrial machinery has a reputation for being noisy and it's taken for granted that ear protection needs to be worn when working with very large machines, but how often have you walked past a noisy machine only to realise it doesn't appear to be actually doing anything? The energy consumption of large processing, printing, packaging and converting facilities can be so large that it puts a dent in a company's bottom line, and by reducing energy consumption companies are not only helping protect the environment they are also protecting their profitability.
Most companies would love to be able to claim they are actively reducing their energy usage, but making these claims a reality can be a big challenge, especially in a large company with an established culture of process routine (which in themselves are by no means a negative effort). There are very easy ways in which companies can instantly reduce their energy usage, by powering down inactive machines between jobs (for example), but such simplistic moves can be very low impact and the resulting dent in productivity can be damaging to profitability.
If companies can't make big savings by changing the way they work maybe they can actively reduce their energy usage by carefully choosing the tools they work with. Energy efficient slitter rewinders can reduce energy usage by powering down components not being used for some jobs, but there are more ways that the machinery manufacturers can fundamentally reduce energy usage, and most start on the drawing board.
Here are Universal Converting Equipment we design the majority of our slitters and winders to use the brake energy from the unwind shaft to power the rewind shaft, thereby drastically reducing the overall energy consumption of our machinery. This is just one example of the innovative ways Slitter Rewinders are designed and built at a controls level and how these ideas can reduce your energy costs, there are also many mechanical ways that waste can be reduced.
It may seem unusual to discuss slitter rewinders without talking about the materials they process, and by carefully handling and processing the material web as it is processed further savings can be made. Material waste can be reduced by using a machine designed to have a very short web path, this reduces the amount of material wasted when setting the machine up for each job. Ensuring that knives and cores are accurately set up (perhaps with automated systems) greatly reduces the amount of material that is spoilt, and therefore wasted. Reducing energy consumption with your Slitter Rewinder requires a holistic approach.
Slitter Rewinders designed with closed tension control, knife alignment, laser core alignment and web-guiding don't only ensure an exceptionally high quality of wound rolls, they also reduce energy usage and material waste.
So when purchasing a new Slitter Rewinder ask your supplier what they are doing to reduce the energy consumption of their machines, it could make a big difference to your profitability. But these savings aren't only available to companies investing in new machinery; here at Universal Converting Equipment we help our customers reduce energy consumption while improving reliability and profitability by building new control systems for old and third party slitter rewinders, after all one of the best ways to reduce overall energy consumption is to actively recycle!
Further reading on slitter efficiency:
Ideas for efficient converting…
Low-voltage induction motors according to the new efficiency standard and new efficiency classes… 
Last Updated on December 28, 2022