We design, develop and build slitter rewinders, salvage rewinders, core cutters, hot melt adhesive coating and laminating systems and ancillary systems. We develop and build both the machinery and the control systems that manage the machinery so we can offer a high level of customisation and swift support.

Slitter related equipment.
Universal also offer a wide range of ancillary equipment for slitting machines and other converting machines. These include automatic core cutters, drive and control system upgrades, web guiding systems and differential winding shafts. We provide a complete service to the converting industry from supplying individual replacement parts through to supplying the latest process equipment.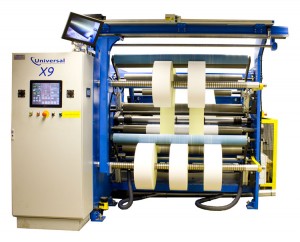 Universal produces a range of hot melt adhesive coating and laminating equipment. Using our partnership with ITW Dynatec, we are able to offer the latest in high speed application technologies. Hot melt adhesive coaters are used widely in the manufacture of label stock, medical, security and non-woven products. Hot melt coating and laminating machines are compact, low energy systems compared to solvent and water based adhesive systems.
In addition to building slitter rewinders and converting machinery we also design and develop automation systems and control systems (and upgrades) for third party machinery. Our expertise and efficiency helps you minimise downtime, reduce job set-up lag and increase profits.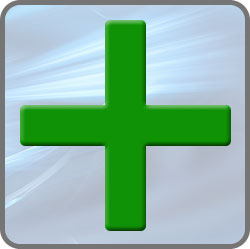 Converting and Hot Melt machinery repairs, support and upgrades
Slitter Rewinder stress? Hot melt adhesives headaches? For support and service for all makes of converting equipment please call our friendly team on +44 (0) 1473 403333 or use our contact form for a swift response.
Find out more about our support services…
Get a quote for a Slitter Rewinder repair…
---
Minimised energy usage – ideas for efficient winding
The need to reduce energy consumption in industrial processes is well established and often discussed and the motivation is strong; being both ecological and financial. Universal Converting Equipment have introduced a package of energy consumption reducing features into their range of Slitting and winding machinery.
Find out more about how Universal Converting Equipment are helping customers around the world reduce their converting energy usage…
Slitter web guiding made simpler and greener
As a part of our commitment to 'actively reduce energy usage' we have developed a 'regenerative' web guiding system. The 'Converter Guide 4' is a simple to use web guiding system designed as an upgrade for slitters and winding machines, or as a replacement for obsolete or inefficient guiders. The guider is operated via a touchscreen interface which is very simple to use.
Find out more about web guiding…